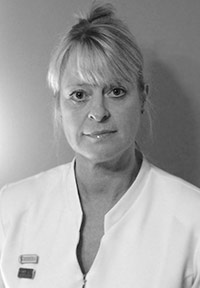 About me
My name is Lucy and I am a fully qualified reflexologist in Taunton, Somerset.

I discovered the life changing benefits of reflexology over 10 years ago whilst receiving treatment. I found it invaluable and was so impressed by the results that I decided to start training in 2005 to become a fully qualified therapist myself.

Since then, I have strived to constantly develop my skills in order to give you the most effective, positive and beneficial treatment I can. I feel immensely passionate about what I do, and about passing on the positive impact that reflexology can give. In fact I am as passionate now as I was then, just with over ten more years worth of experience!

I run a successful practice in Taunton, where I enjoy treating a very broad spectrum of clients, from young to old and for many different reasons. Most people come to me with specific problems. However many come to me for general well-being to enhance their day to day lives. I have found over the years that an increasing number of people come to me to help alleviate the common problems associated with stress. Many of us lead busy and stressful lifestyles which can impact upon our health and cause emotional imbalances, such as fear and anxiety. It gives me great pleasure to be able to improve the quality of peoples lives.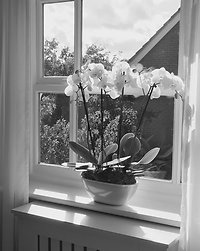 I am fully insured and having been trained to the highest standard have been awarded full membership with The Association of Reflexologists (AOR). I am also registered with the Complementary and Natural Healthcare Council (CNHC) which is supported by the Department of Health and NHS Choices, so you can be assured I am a well trained and competent practitioner.

I also work in a voluntary capacity as a Reflexologist at St. Margaret's Hospice in Taunton. It is a great pleasure and privilege to be able to give some pain relief, comfort and therapy of touch to people who are fighting their battle with cancer or facing a life-limiting illness.


I was once described as a reflexologist, mother and wife (not necessarily in that order!) with the hands of an angel. A lover of family & friends, good food, holidays, life & laughter ~ That's me!
My Qualifications
2007 Practitioners Certificate in Reflexology, The South Devon School of Reflexology, Kingsbridge, Devon - Tutor Jane Holt, one of the first pioneers of reflexology in the South West.

2007 ABC Diploma in Anatomy and Physiology

Member of the Association of Reflexologists

Registrant of the CNHC

Registrant of NHS CHOICES
Continuing My Professional Development
To enhance my holistic practice I enjoy developing my skills, constantly learning through continued professional development. I have gained experience from a variety of specific reflexology courses. The knowledge I have gained from these, I incorporate into my treatments on a daily basis. These include:

Maternity reflexology - pre-conception, fertility and pregnancy with Sally Earlam

Introduction to Reflexology for Babies and Children with Sue Ricks

Introduction to Neuro Reflex Therapy with Nikke Ariff

Introduction to Reproductive Reflexology with Barbara Scott

Introduction to Vertical Reflexology Techniques with Lynne Booth

Maternity reflexology with Mosche Kruchik

Introduction to Nerve Reflexology Manual Neurotherapy with Nico Pauly

Introduction to Reflexology Lymphatic Drainage with Sally Kay

Reflexology Lymphatic Drainage Techniques - research on RLD with Sally Kay

Reflexology and the treatment of pain with Mosche Kruchik